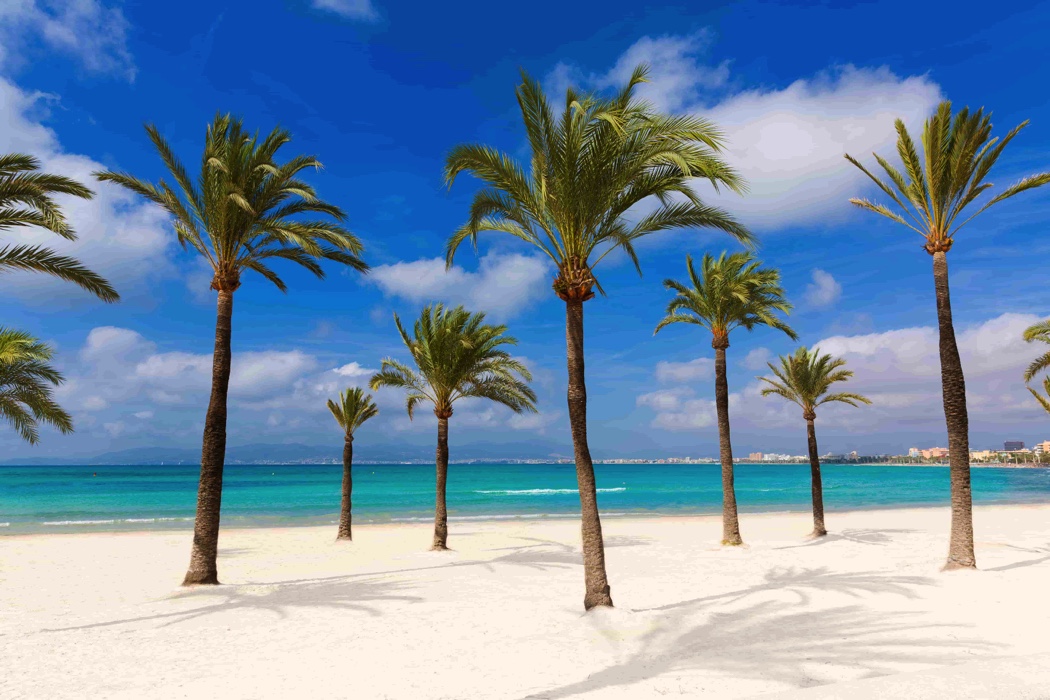 2018  | Balearic Islands
Reward trip to the Balaeric Islands
3-day and 2-night programme for 20 people
The first day of the event was a relaxing one. The participants visited the city of Palma de Mallorca with electric bikes and enjoyed different gourmet pauses for local pastries and refreshments, while admiring an impressive panoramic view of the city.
A restful event focused on well-being for the 20 guests.
On the second day, they headed to the sea. On board a catamaran exclusively hired for the event, the guests discovered beautiful remote coves, far away from tourists, and they appreciated the joys of snorkeling, contemplating the local marine fauna. The sporty ones also took part in a stand-up paddle workshop. The day culminated in a gala dinner in an 18th century palace.
On the last day of the trip, before returning to Paris, everyone travelled across the Tramuntana in an unusual way: riding motorised tricycles. They also drove along the Corniche Road.