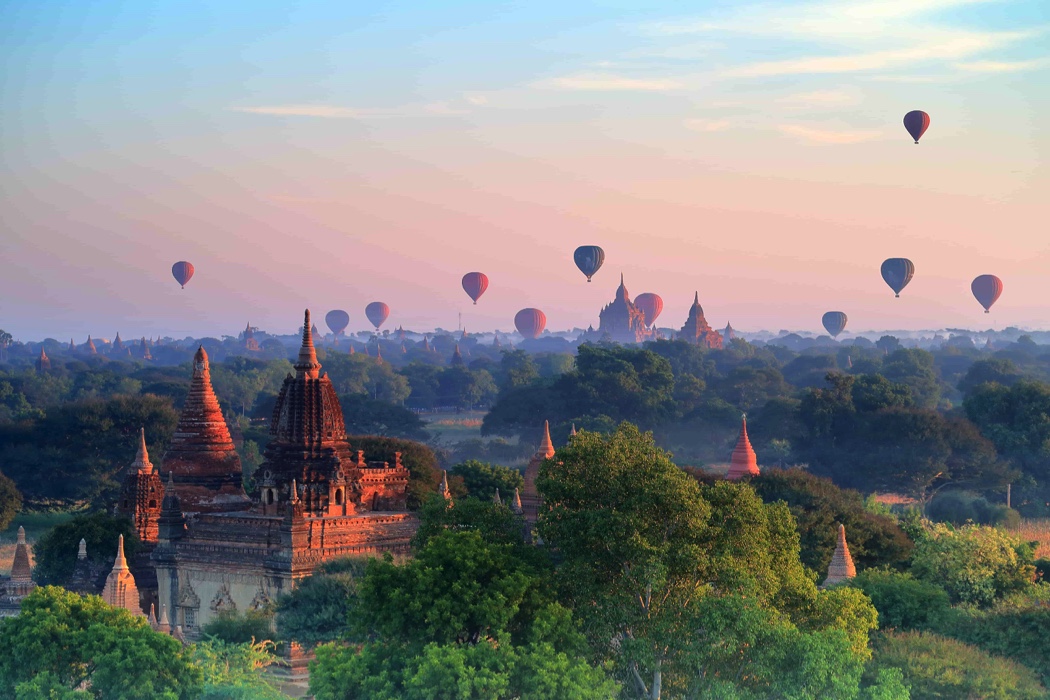 2018  | Burma
Incentive trip to Burma
9-day and 6-night programme for 40 people
For this incentive trip, the 40 customers and resellers began their adventure with a domestic flight to Bagan, one of the most astonishing sites in all of Southeast Asia, where thousands of history-filled stupas and temples are found.
A unique experience that touched the heart of all participants.
The following days alternated between visits to monasteries, typical villages and traditional markets. The participants discovered breathtaking landscapes such as deep forests, hidden lakes, and amazing oases, riding motorcycles, by boat or on board dugout canoes. Encounters and experiences punctuated this programme in the heart of the country's traditions.
Throughout the trip, as the guests moved from place to place, they had the opportunity to enjoy relaxing moments in 3 high-end hotels, some of which having taken them to unexpected locations.